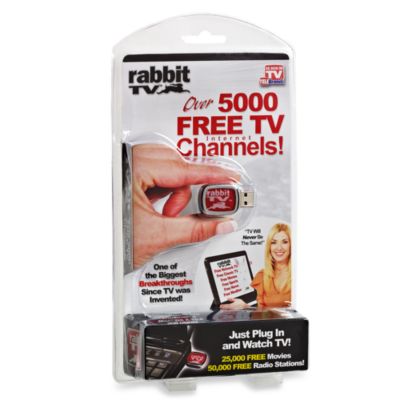 No free image available.
With cordcutting on the rise (like credit cards using the shears doesn't close your account of course. You must notify them!), people are looking for ways to cut back. This USB device lets you see many channels online legally (the pirate sites are likely being issued writs by the solicitors). Until my new internet service arrives I had to put mine aside. I hope to have it by New Years so I can watch
American Dad!
when the latest series commences. Like Hulu and Netflix, this can eat up data which I go through like water as it is!
Rabbit TV
are a division of
Freecast
.